Interview of Hien Le - Fashion designer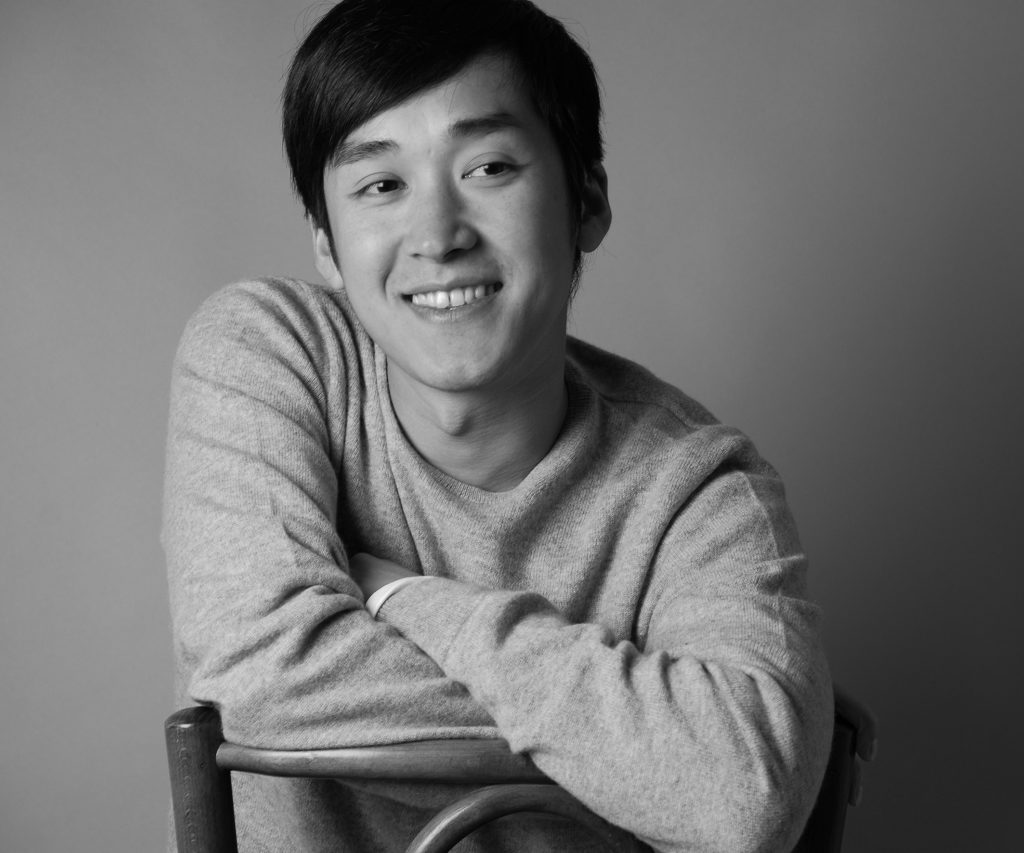 Hien Le
1° - About you, introduce your self to the french readers.
I'm Hien Le, Berlin base fashion designer.
2° - What are the origins of your brand ? How did the project come about ?
As I am base in Berlin, the origins of my brand are german.
The project came around as I always wanted to become a fashion designer already.
Taken some expierience from different points of view in fashion

I

decided to launch my
3° - Can you please present us your new collection. And what does it represent ? What are your sources of inspiration ?
My new Automn-Winter 13-14 collection is inspired by the works of Mark Rothko* in combination with different pleats.
It's clean, sleek and the main hightlight is the selfmade print as well as the pieces made out of alcantara and crochet.
*Mark Rothko was an American painter of Latvian Jewish descent. He is generally identified as an Abstract Expressionist, although he himself rejected this label and even resisted classification as an "abstract painter
.
4° - What song represents best your collection ?
I can't tell which song, but the opening song for my runway show during Mercedes-Benz

Fashion Week in Berlin was "Who is it" from Michael Jackson.
5° - Who would you like to see wearing your collection ?
Fra

nck Ocean




David Bowie


Vanessa P

aradis

Michelle Will

iams
6° - What are your breaking news ? And what do you expect from the future ?
Working on the new Spring-Summer 2014 collection, expecting more shops from all over the world and hopefully an own shop somewhen in the future.
7° - You inspire people but who's inspiring you ?
Anything can be inspiring

.

I got inspired by observing people on the streets of different citie, by art, music, movies.
8° - For you, what is the Fashion ?
Fashion is lust for life, fun and your personal expressio

n.
9° - Who is your hero(s) in fashion ? Why ?
Stefano Pilati

**,

cause he is not only doing Fashion but also live fashion and look like fashion

.
**Stefano Pilati is an Italian fashion designer. From 2002 until 2012, he was the head designer of the fashion house Yves Saint Laurent. In late 2012 he left and became head of design at Ermenegildo Zegna.
10° - What is your motto in fashion ?
Allowable is what's please you.
12° - What is the accessory and garment, every woman and man has to possess in her guarding dress ?
This I guess really depends on what you wear

,

but for sure, I think everyone should have a good pair of jeans and tons of white t-shirts in hers/his wardrobe.
13° - Your fashion advice (to women and men) ?
Wear what you like and in what you feel comfortable, never deform yourself for someone else and always be faithful to your own style.
14° - If you could go back in time, in which period would you like to live ? Why ?
Maybe back to

1940 because of the fashion.
15° - How do you see the Fashion in 20 years ?
Repeating the style of 2010 as we did with the 1980/90.
16°- What is beauty for you ?
Beauty is what touches me.
17° - What is your favorite place in Paris ? And what is your favorite french word ?
My favorite place in Paris is Palais de Tokyo and my favorite french word is chouchou !
18° - What do you like to say in french, to our readers ?
Si vous êtes curieux

,

maintenant et si vous voulez savoir plus, suivez moi sur :
Facebook, Twitter et Instagram ;)
19° - The world of the end ?
Merci beaucoup

!
I must thank you so
much
Hien for your time and the privile

ge. My Best wishes for the success of your wonderful work.
Please check below the A/W 13/14 collection. Enj

oy it !